Domestic Violence Response Team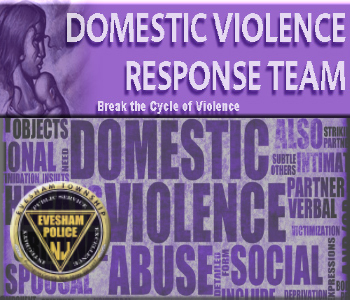 VOLUNTEERS WANTED
DOMESTIC VIOLENCE RESPONSE TEAM
The Evesham Township Police Department in collaboration with Providence House Domestic Violence Services of Catholic Charities, are currently recruiting volunteers for their Domestic Violence Response Team (DVRT). Team member's work in conjunction with police to provide victim support, information, and referral's at the time of a domestic violence crisis.
Applicants must be:
• 18 years of age,
• Have access to transportation,
• Possess a valid driver's license,
• Be willing to serve a minimum of four 12-hour shifts per month, and
• Submit to a background investigation, including fingerprinting.
A 40-hour mandatory training course is required and will be provided to successful applicants. The course is held over a six-week period, during evening hours, and includes observations at Superior Court in Mount Holly. There is no fee for the course.
Click here for application: